Rogue_Cypher wrote:
Are you able to order "decal stock"? I kinda sidelined it before because in thought I'd need a special printer or something.
Sure--try Amazon; search for "clear waterslide decal paper." Several brands available. You need to choose the decal paper for either inkjet or laser printer. A lot of us have used inexpensive color inkjet printers for this purpose, with good results. If you're lucky enough to have access to a color laser printer, that's even better. And as Jimilee mentioned, you can also get the stock in opaque white, as well as self-adhesive stock instead of waterslide.
Rogue_Cypher wrote:
Do the sizes of the words tend to be generic?
Not sure what you're asking here. When you design your decal (this is the most time-consuming part of the process!), select the font style and size you want in whatever graphics application you use for the purpose. And you don't have to be an artist for the graphics--there are plenty of free images available on the web, as well as free font styles. As an example, below is a decal I did for the BYOC ESV Fuzz a while back--it includes multiple font styles, colors, and a policeman image I found with a simple Google search. And the only graphics apps I used were
IrfanView
(freeware) and MS Paint. It doesn't get much more basic than that!
Attachment:
ESV_Fuzz_v3_decal.gif [ 12.76 KiB | Viewed 635 times ]
And here's the actual finished pedal: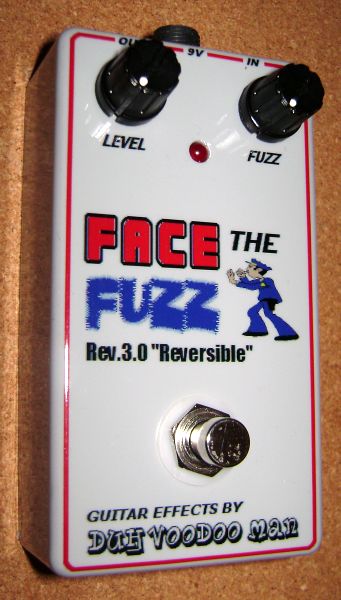 _________________
"My favorite programming language is SOLDER" - Bob Pease (RIP)
My Website
*
My Musical Gear
* My DIY Pedals:
Pg.1
-
Pg.2